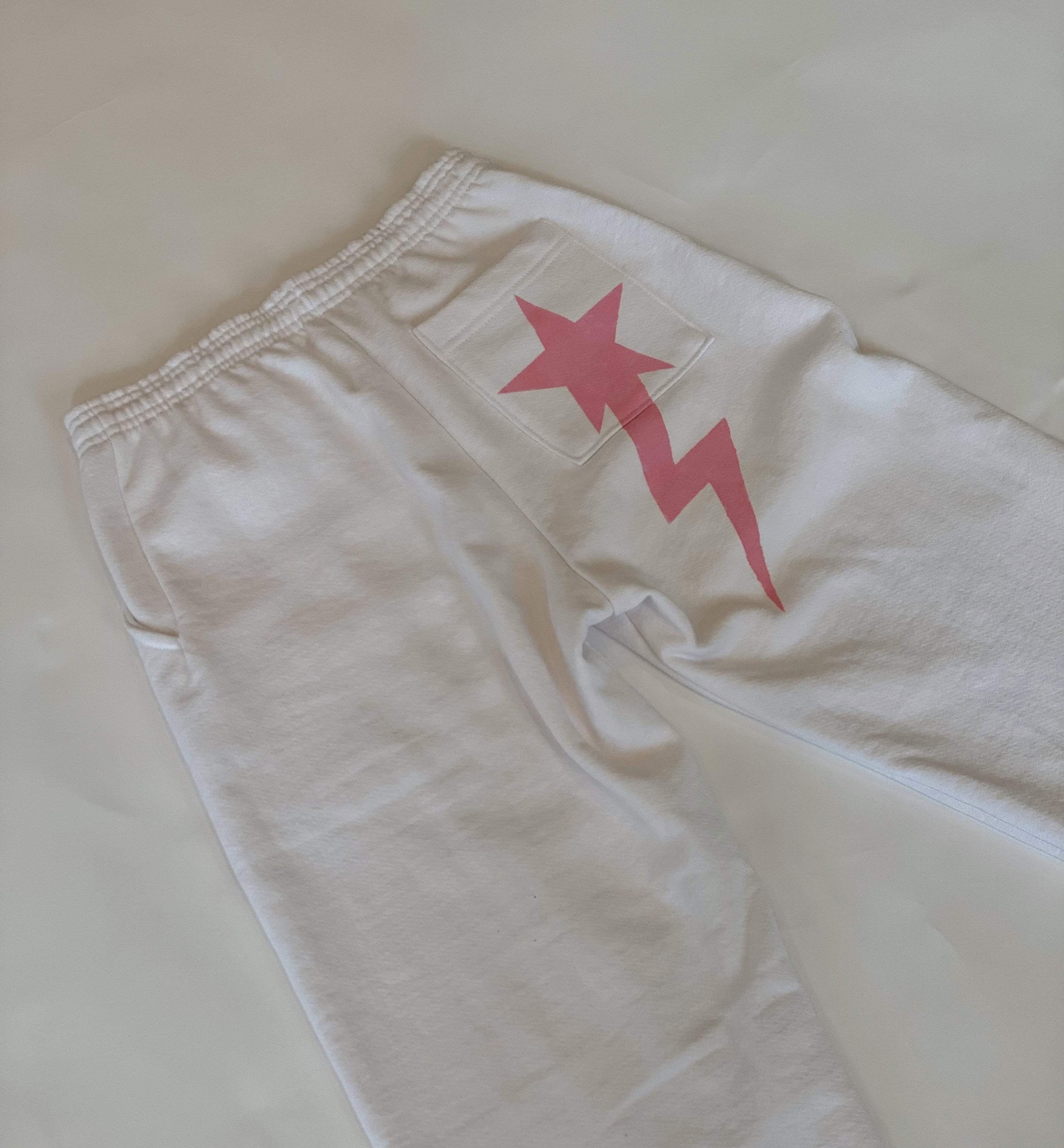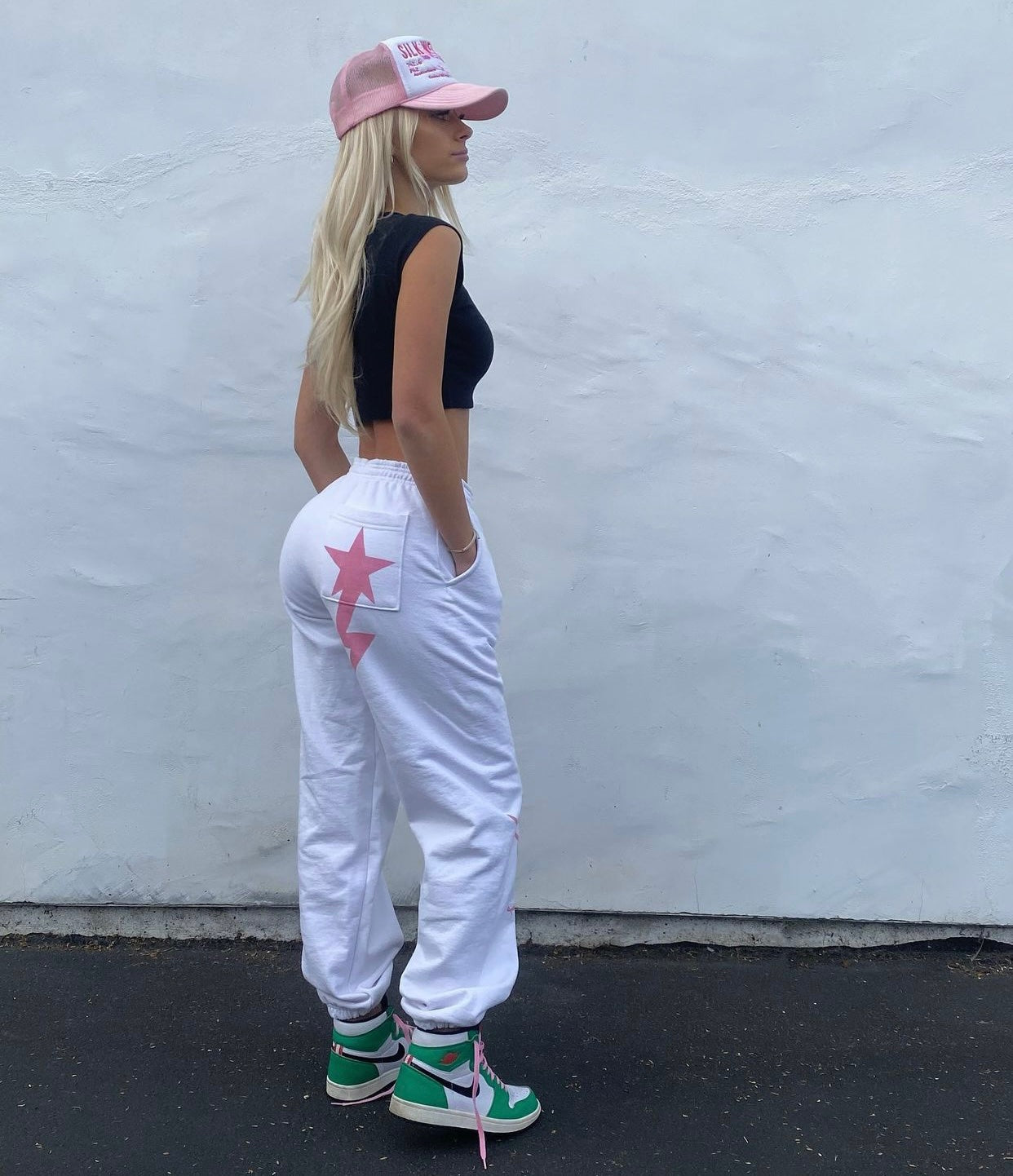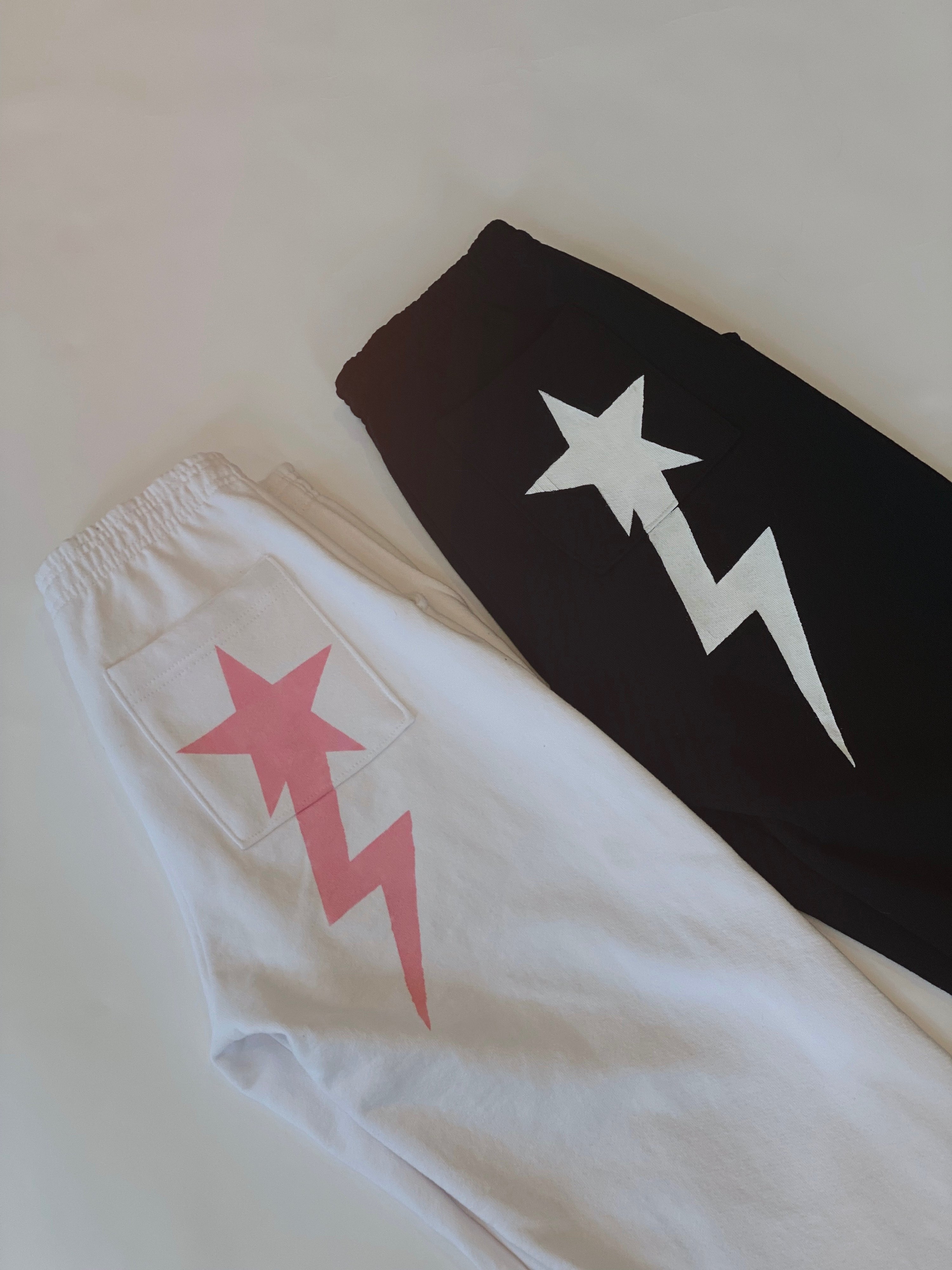 STAR SWEATPANT {WHITE/PINK}
ONE OF ONE
One of a kind hand painted custom piece with hand painted cursive SADES on front and hand painted BAPESTA inspired logo on back.
100% Cotton
Fleece is a very heavy and sturdy material, will provide you with warmth in temperatures as low as 50°F (10°C).
Pre-Washed for a no-shrink true fit.
HANDWASH ONLY :)
Adjustable tie waistband (tie is on the inside)
*FINAL SALE*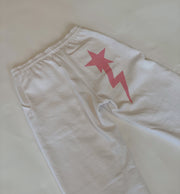 STAR SWEATPANT {WHITE/PINK}