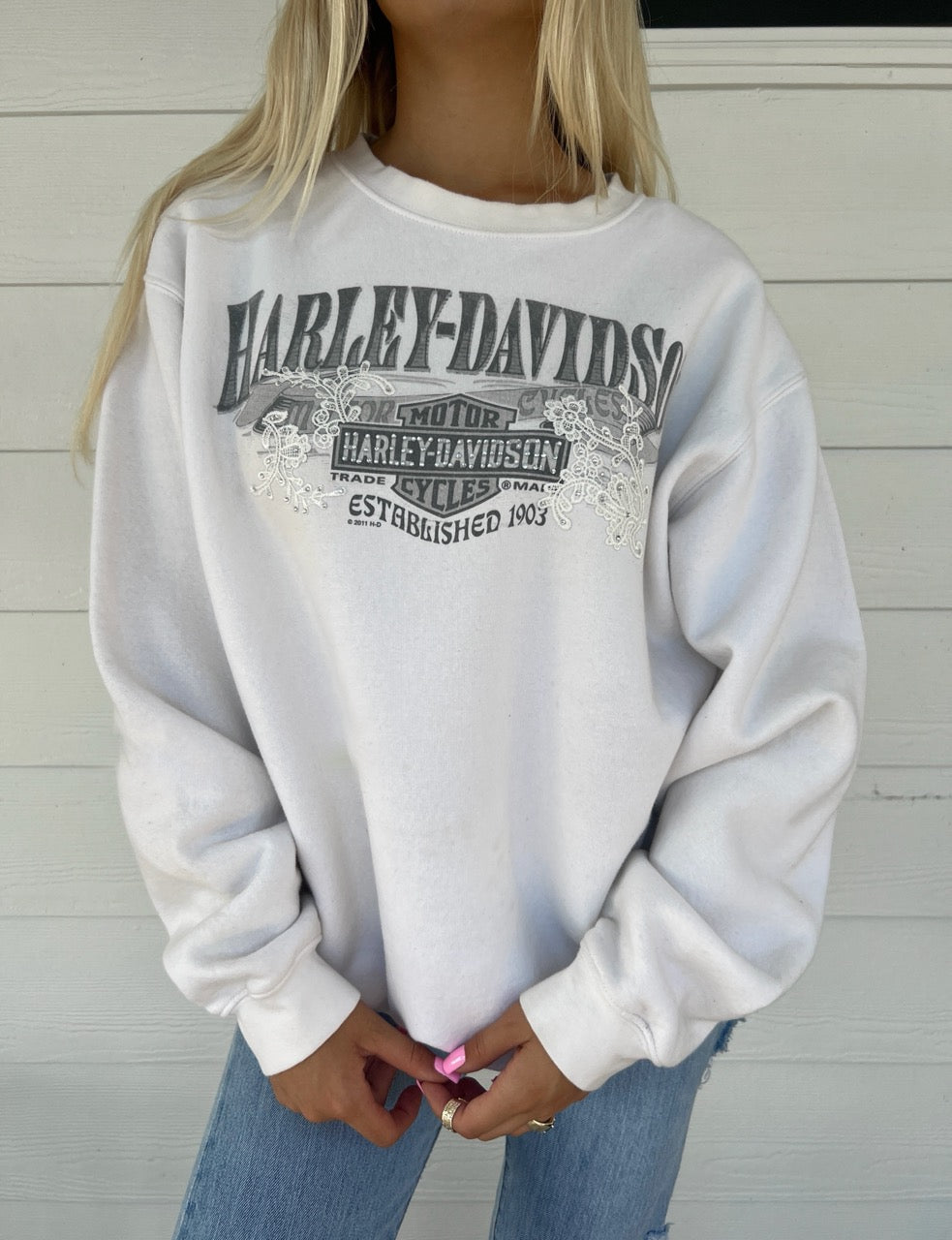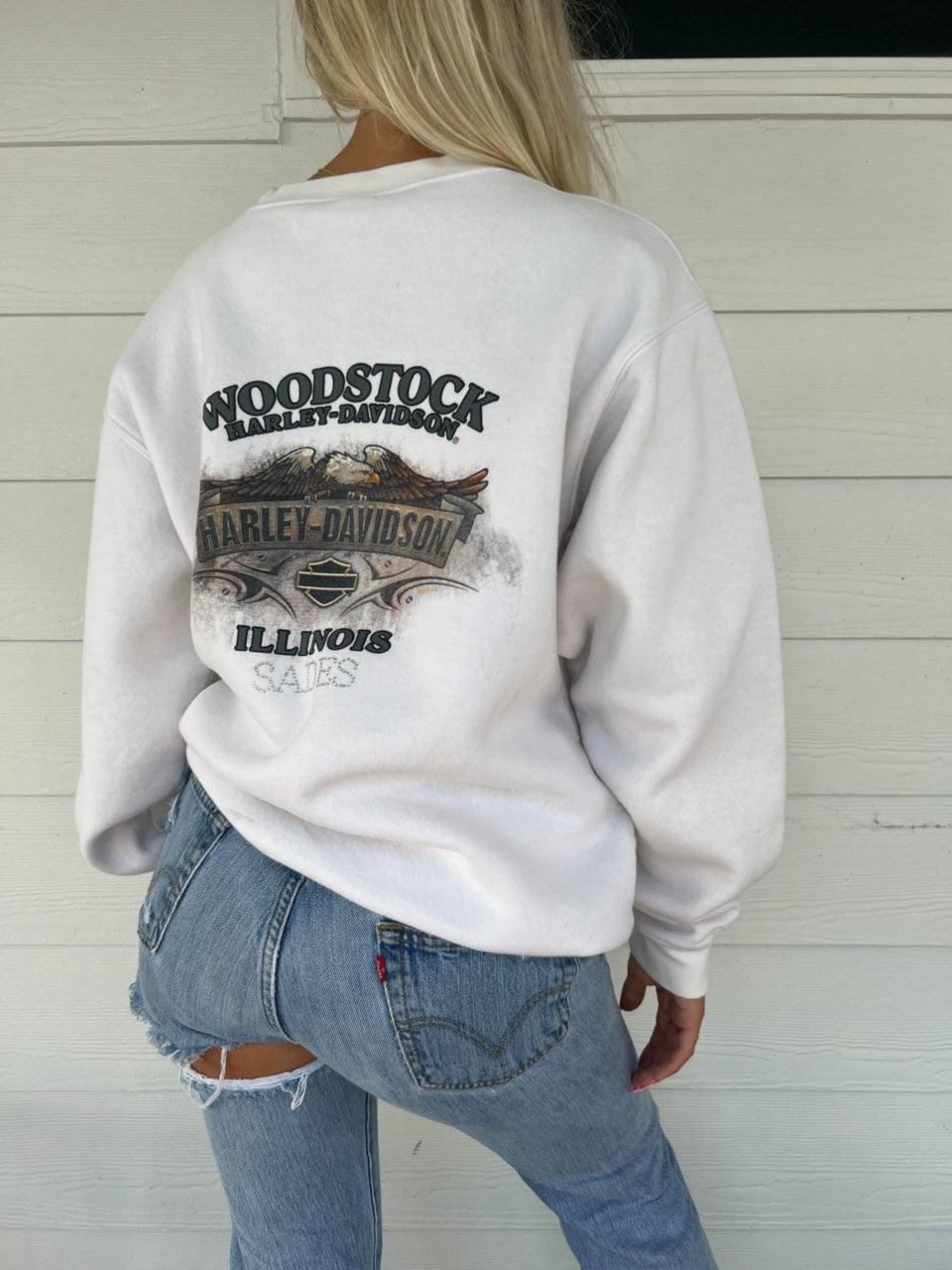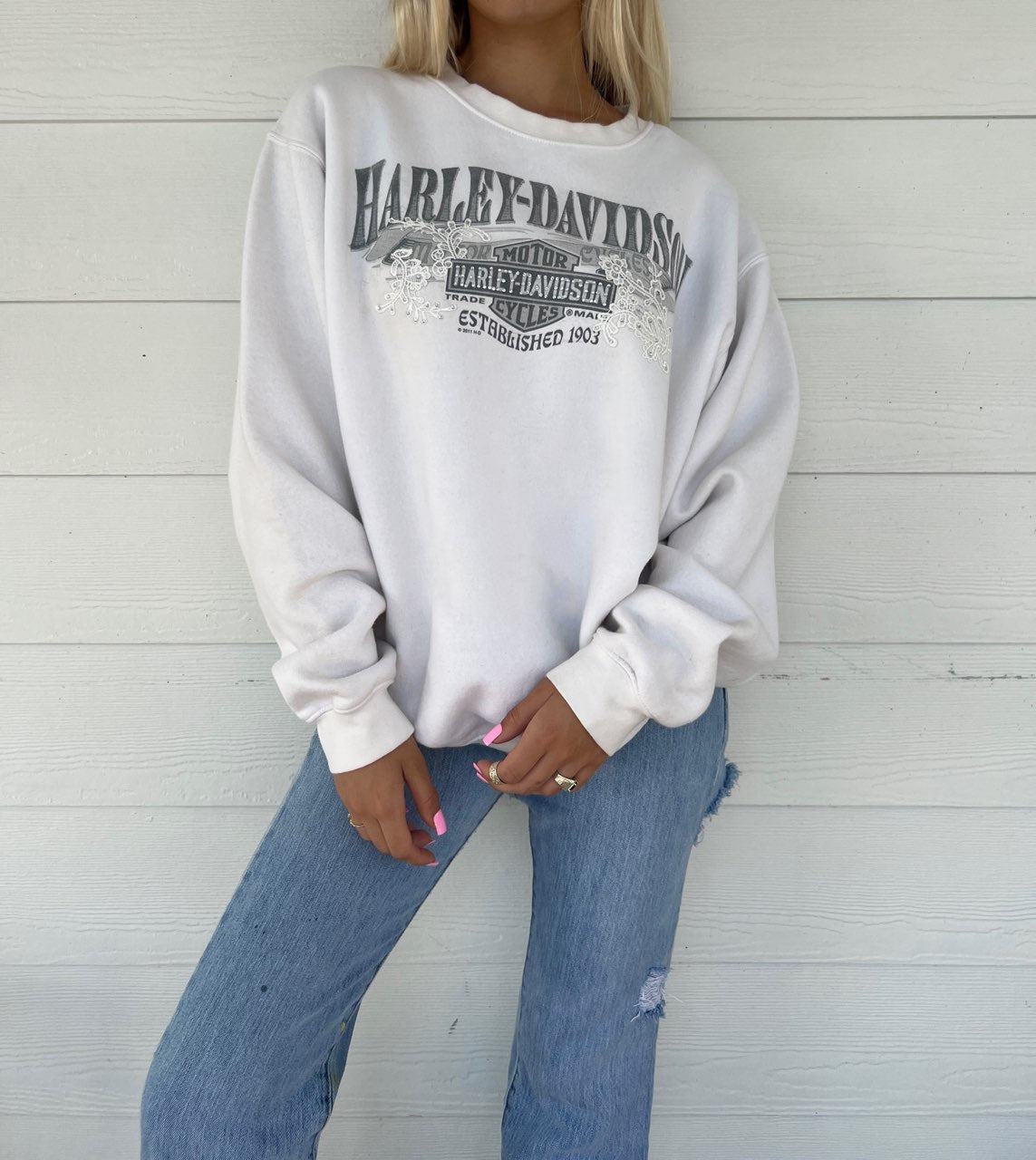 HARLEY RHINESTONE LACE SWEATSHIRT
This stunning one of a kind white sweatshirt features an intricate rhinestone embellished lace applique on the logo for a unique touch. The perfect way to add a little sparkle to any outfit!
Back of sweatshirt has eagle graphic and Illinois and rhinestone SADES logo.
Only 1 in stock!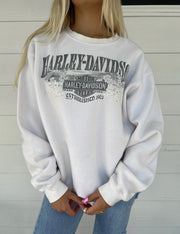 HARLEY RHINESTONE LACE SWEATSHIRT