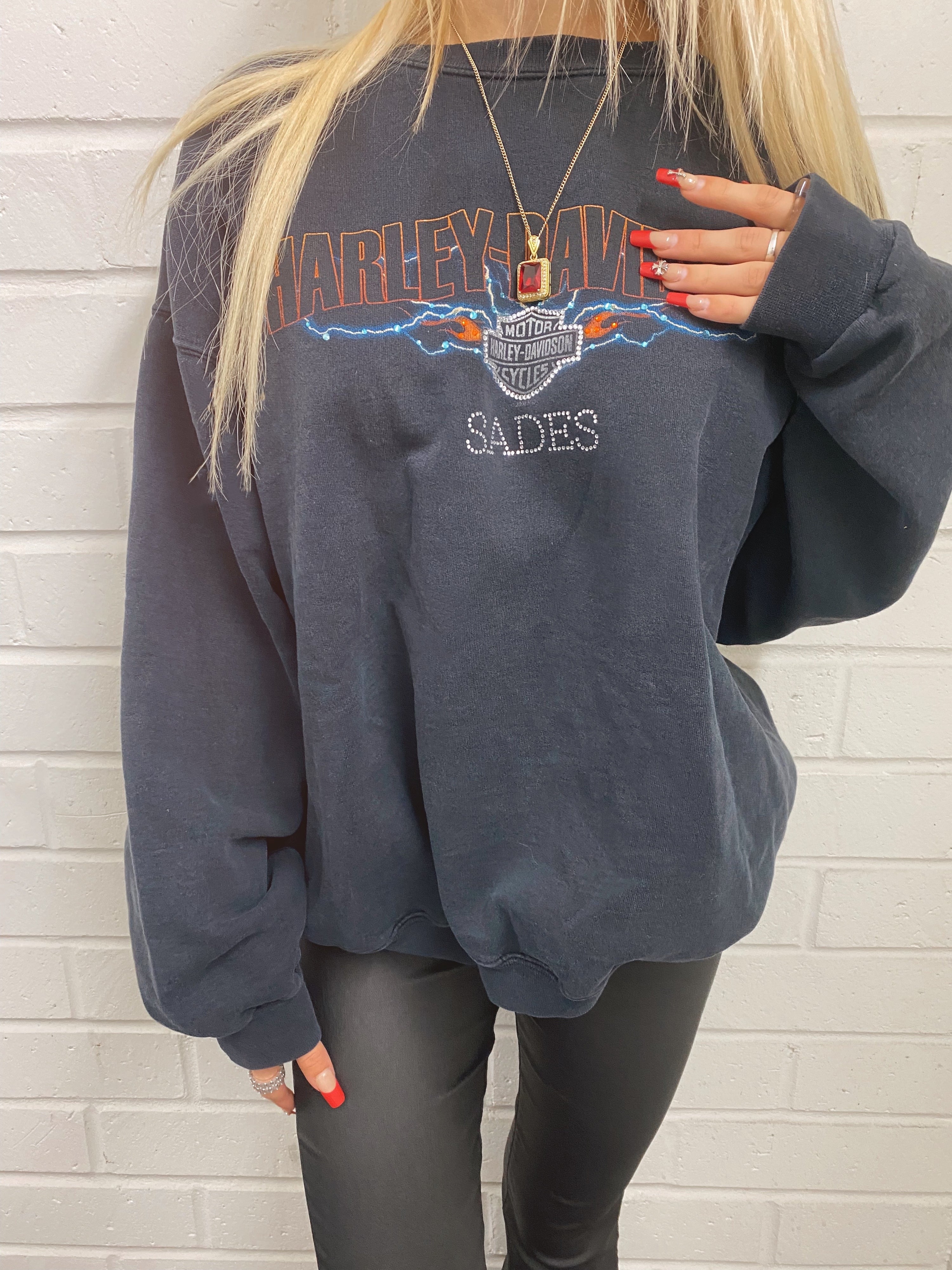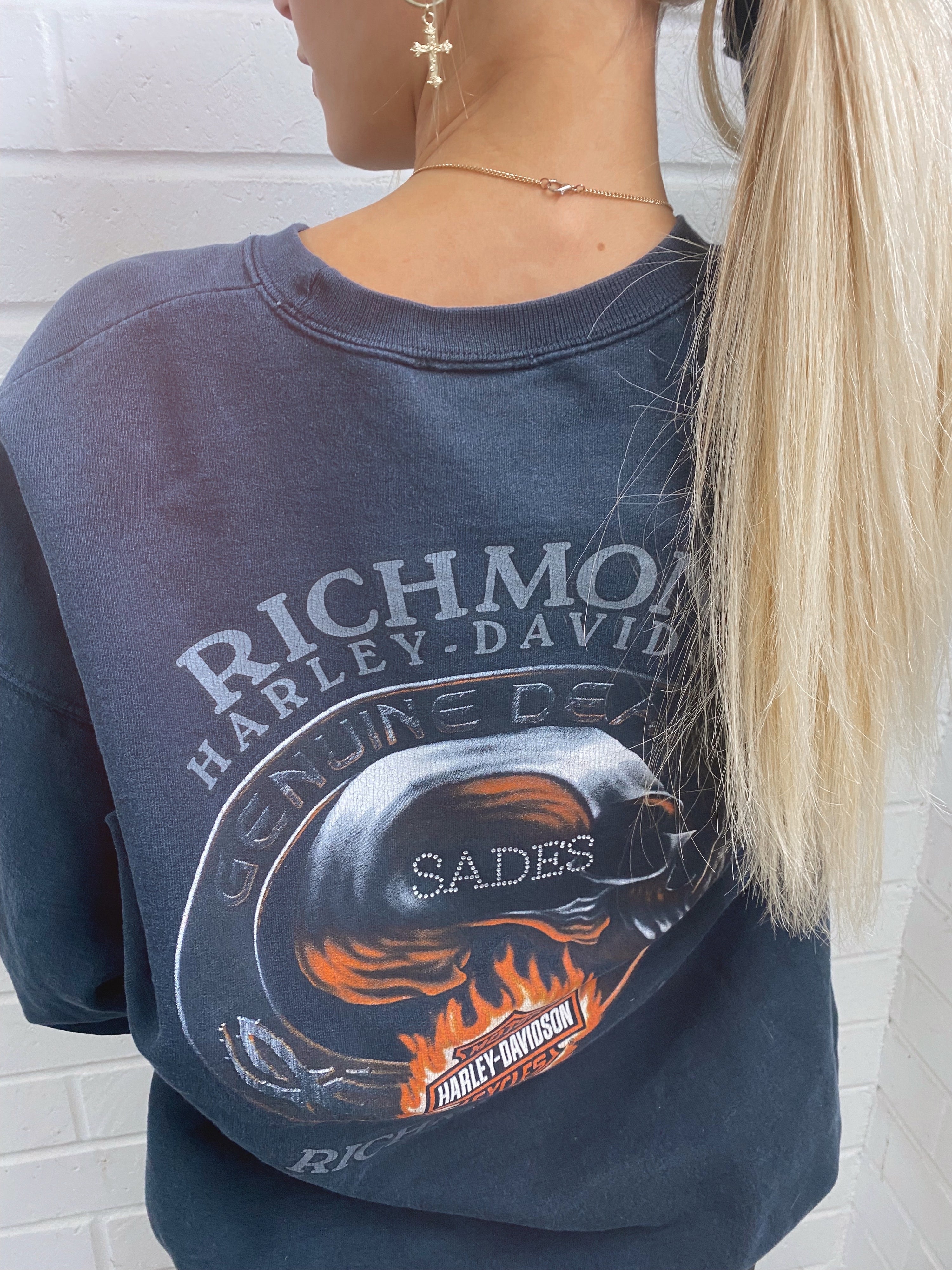 VINTAGE HARLEY BLUE LIGHTNING CREWNECK
One of a kind Harley crewneck with rhinestone embellished blue lightning and rhinestone SADES logo.
Back of crewneck features Richmond Harley Davidson and a second rhinestone SADES logo.
Please keep in mind that this piece is vintage, therefore may have small stains or unique imperfections that enhance its individual character.
Only 1 in stock!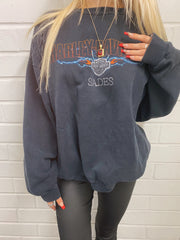 VINTAGE HARLEY BLUE LIGHTNING CREWNECK