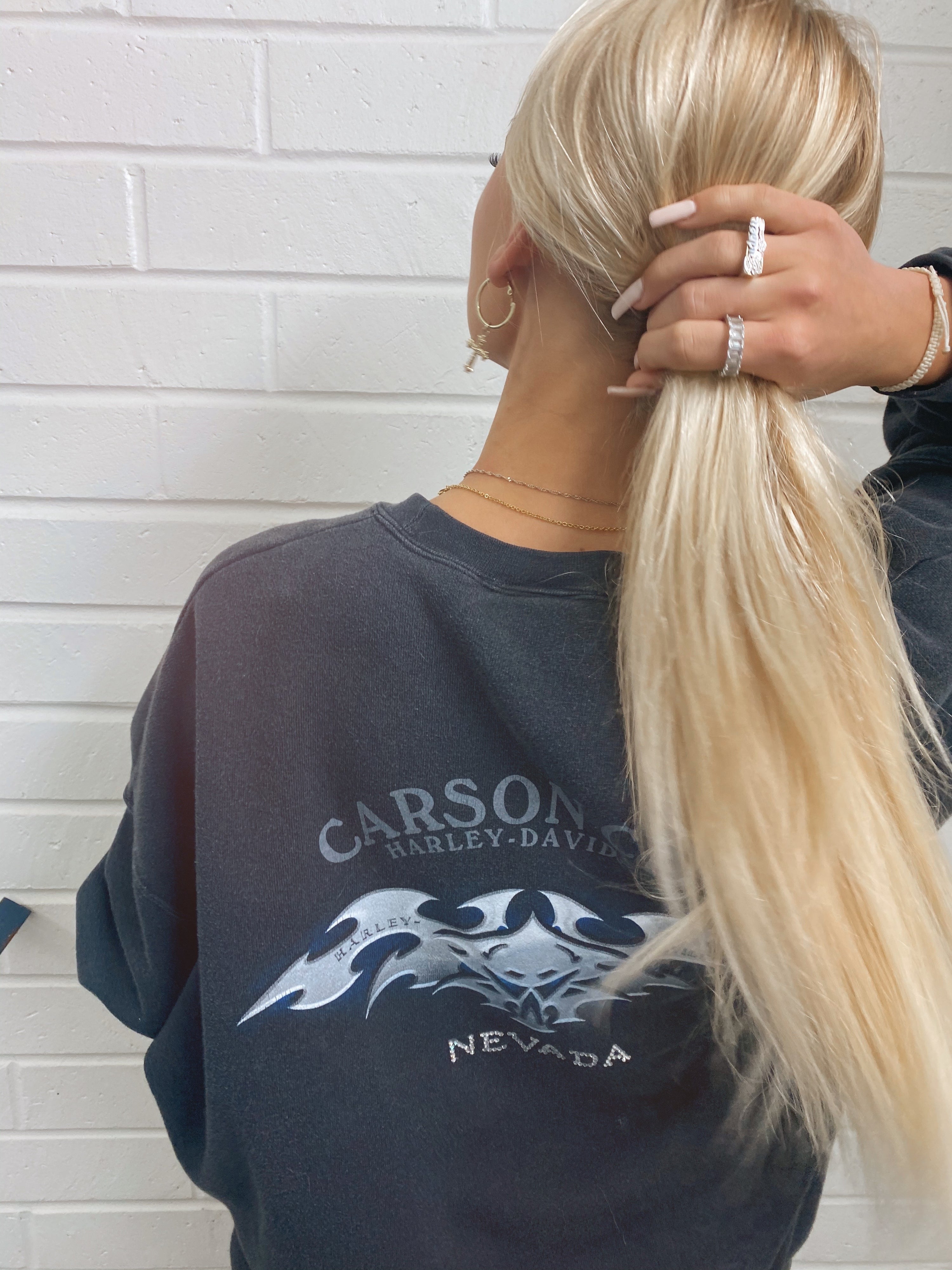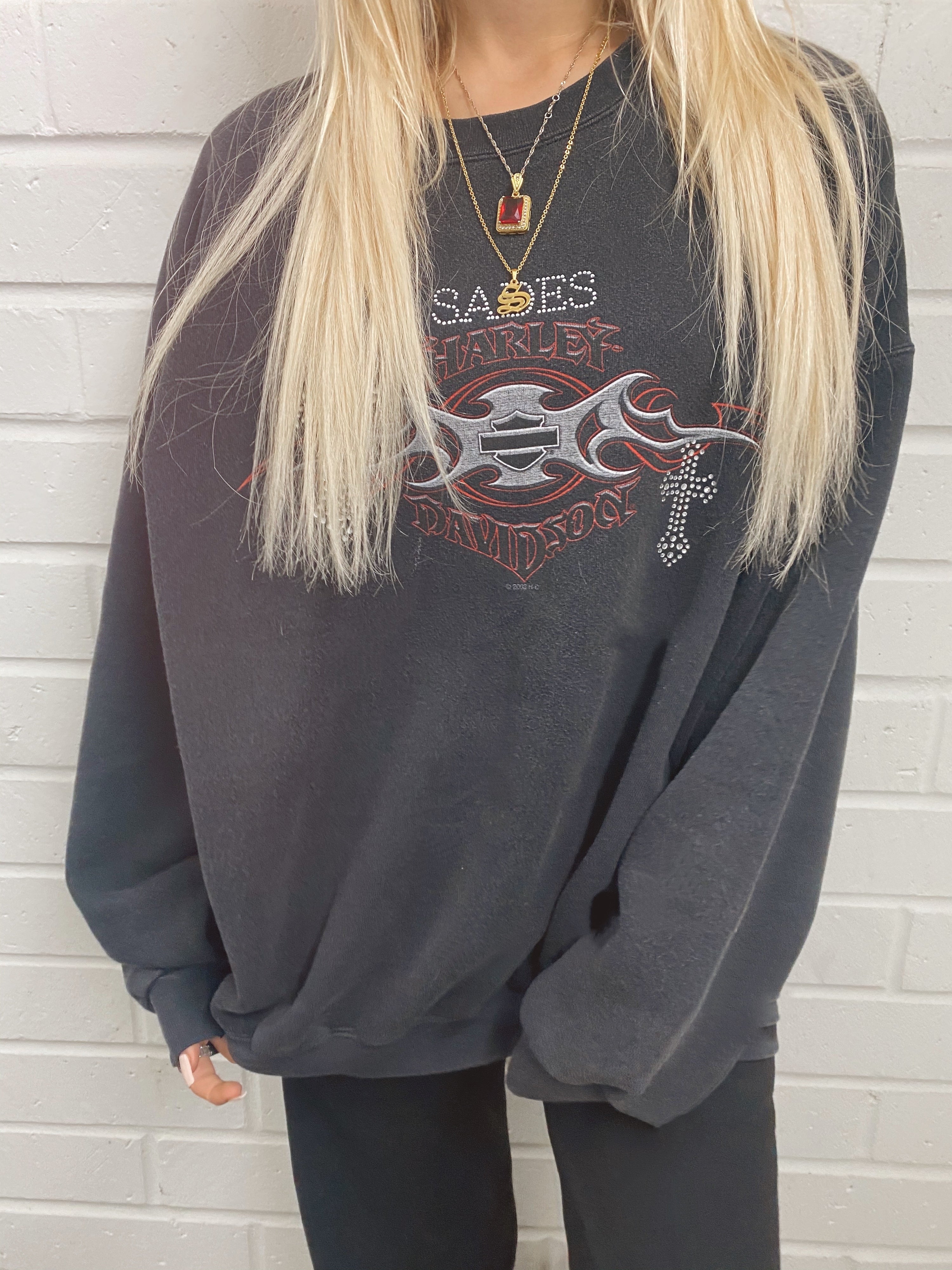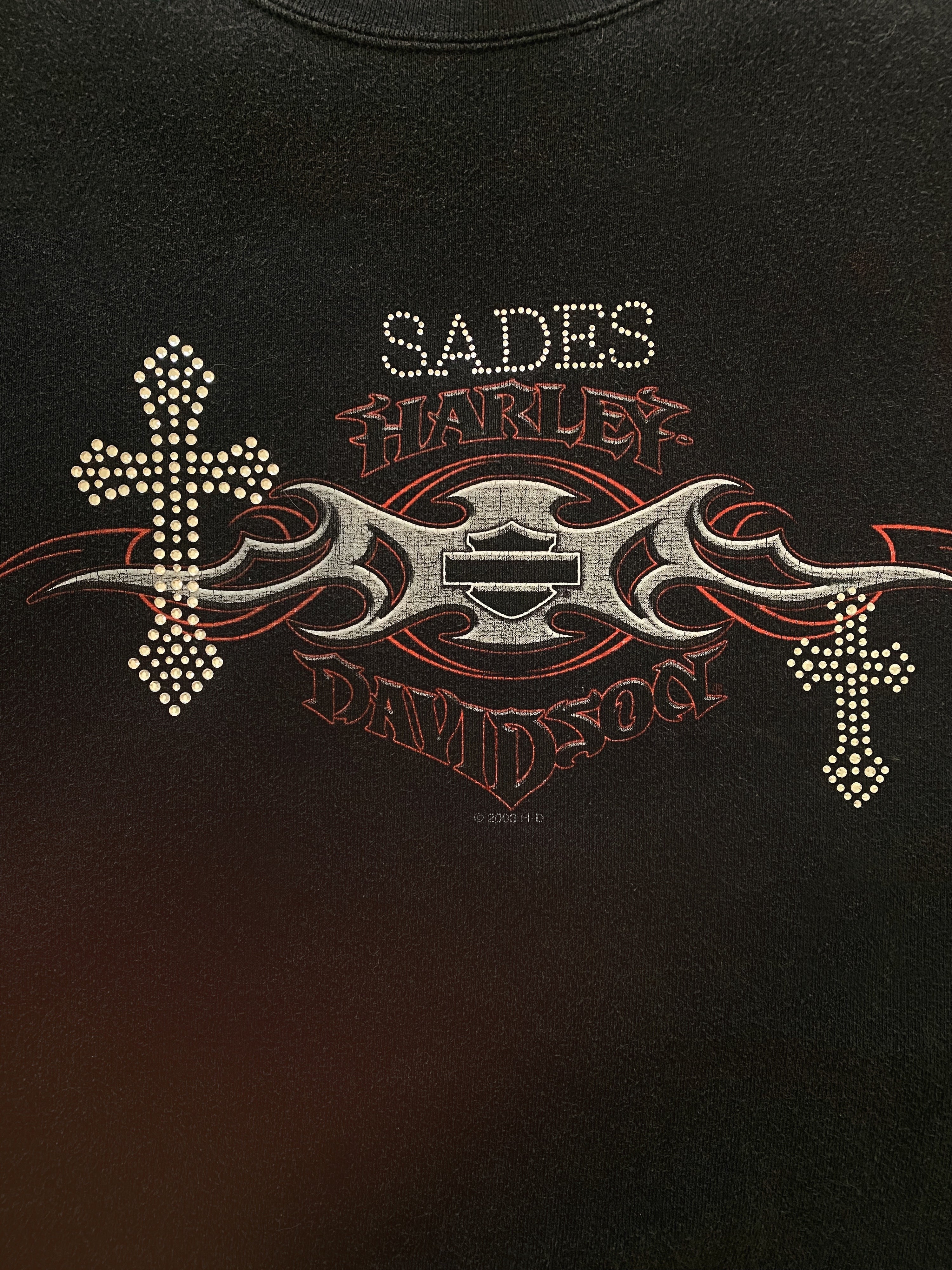 VINTAGE HARLEY CROSSES CREWNECK
Black one of a kind reworked Harley Davidson crewneck sweatshirt with rhinestone crosses and rhinestone SADES logo.
Back of sweatshirt has Nevada outlined in rhinestones.
Length: 27"
Each piece is true vintage, therefore may have small stains or unique imperfections that enhance its individual character.

Only 1 in stock!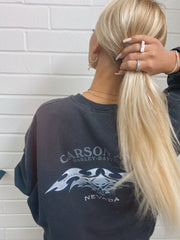 VINTAGE HARLEY CROSSES CREWNECK