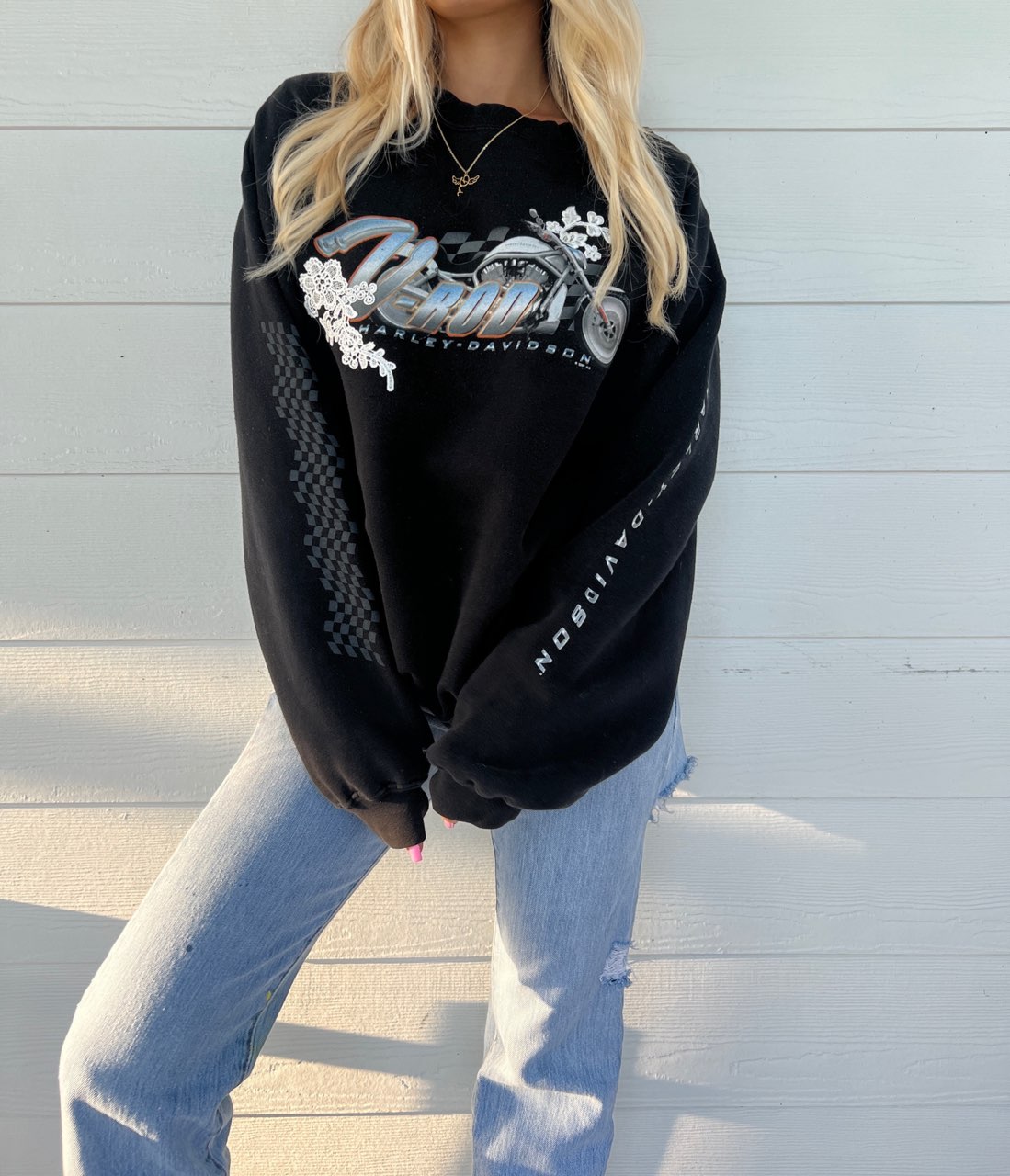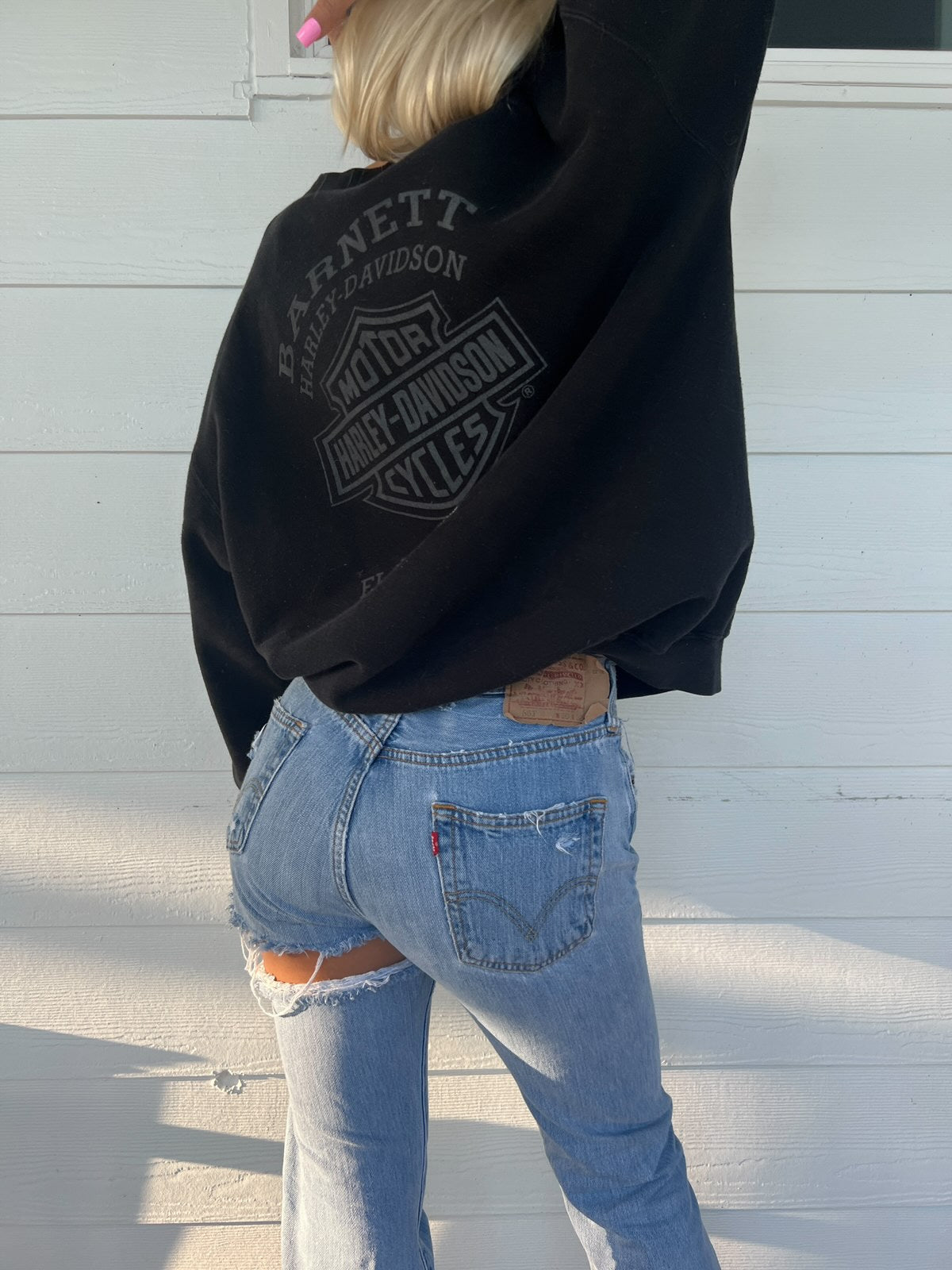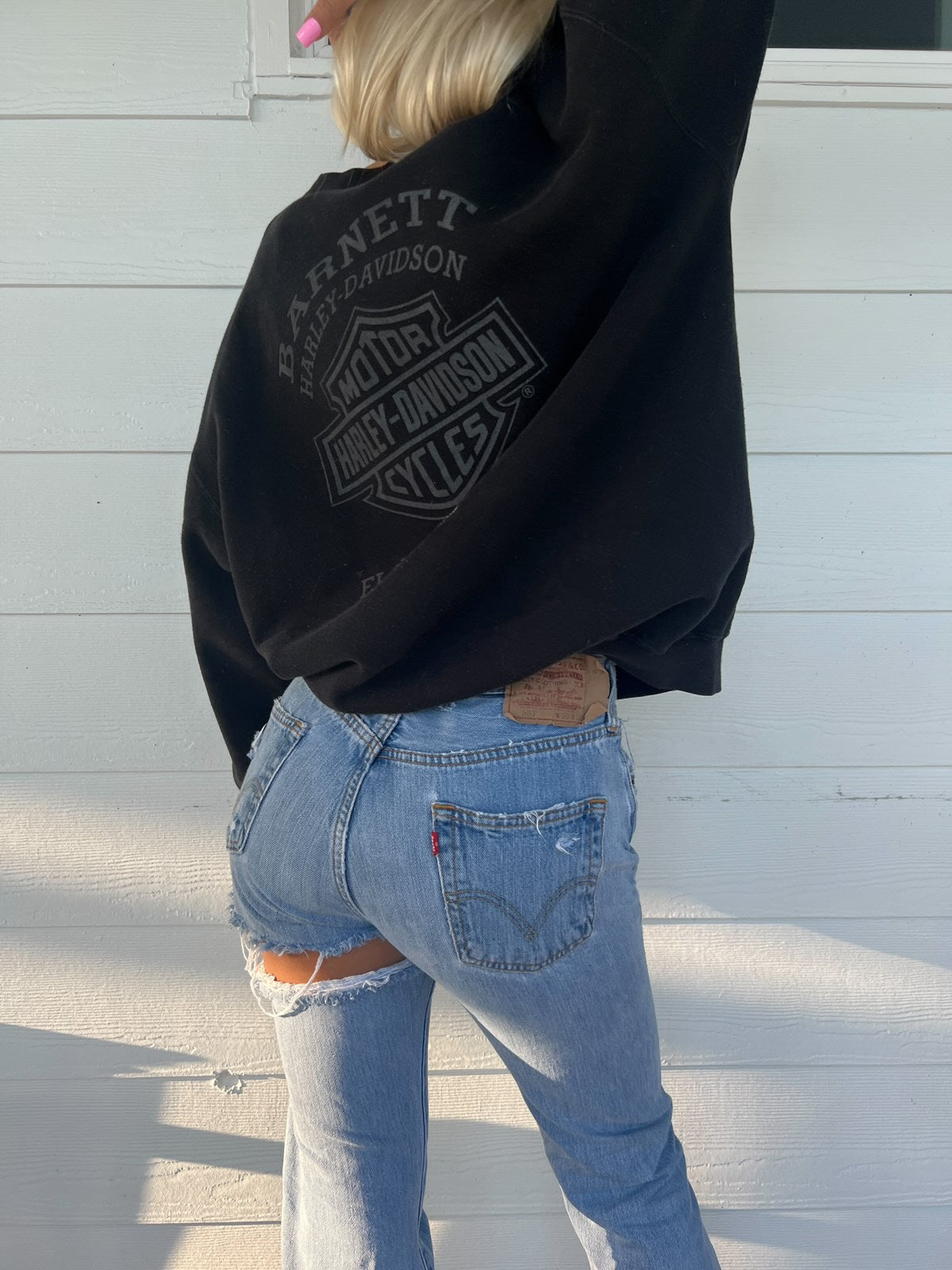 VINTAGE HARLEY LACE CHECKERBOARD SWEATSHIRT
Vintage Harley sweatshirt with lace applique and checkerboard sleeves!
Stay warm in style with this one of a kind sweatshirt. Featuring an eye-catching checkerboard pattern in muted colors, this sweater will add an elegant and unique touch to your wardrobe.
Back of sweatshirt has rhinestone SADES logo.
Only 1 in stock!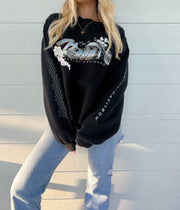 VINTAGE HARLEY LACE CHECKERBOARD SWEATSHIRT