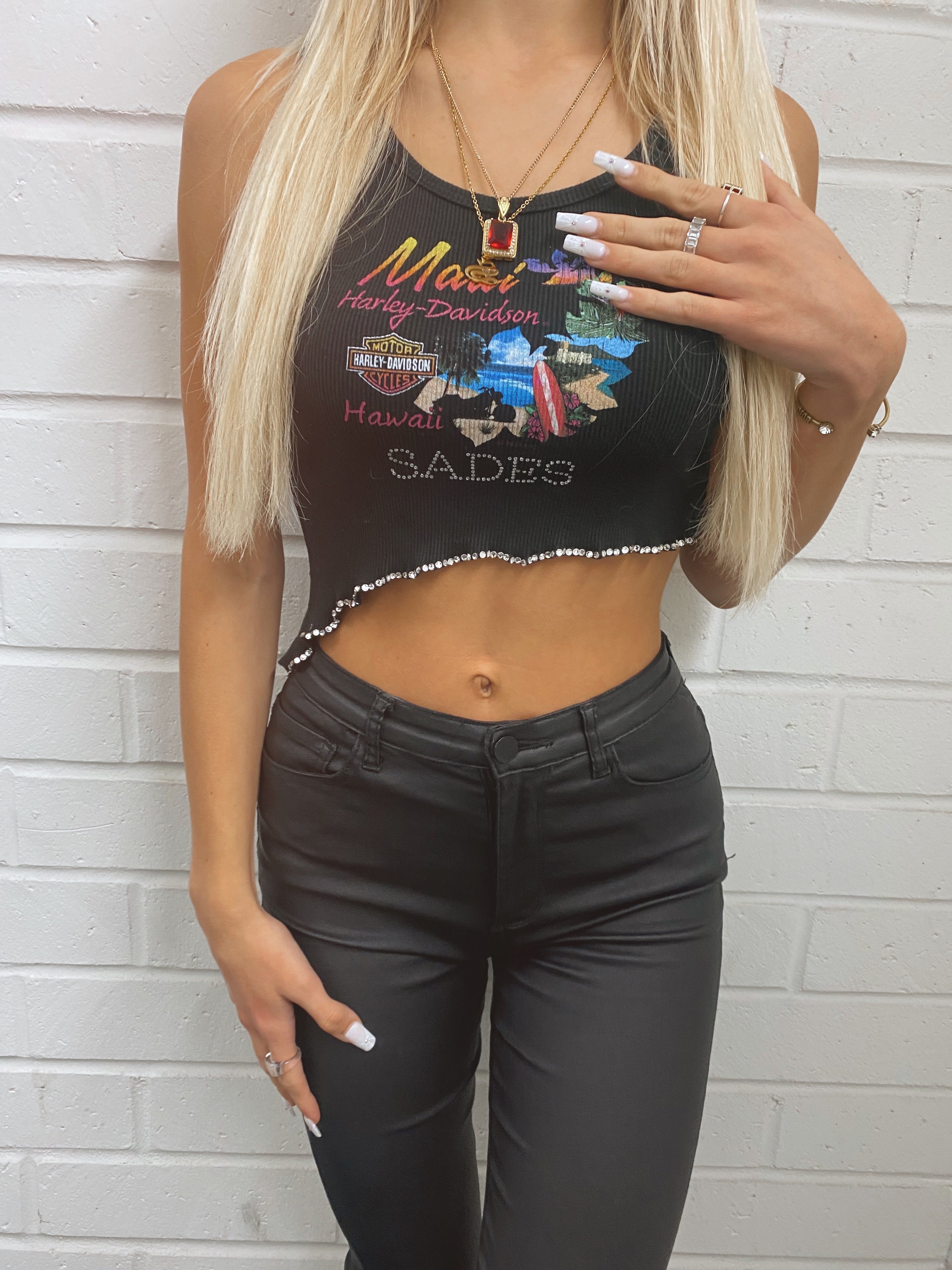 VINTAGE HARLEY MAUI RIBBED TANK TOP
One of a kind Harley ribbed tank top with Maui, Hawaii graphic on front and rhinestone SADES logo. Bottom of tee features Swarovski lined crystals.
Each piece is true vintage, therefore may have small stains or unique imperfections that enhance its individual character.

Only 1 in stock!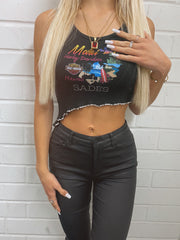 VINTAGE HARLEY MAUI RIBBED TANK TOP