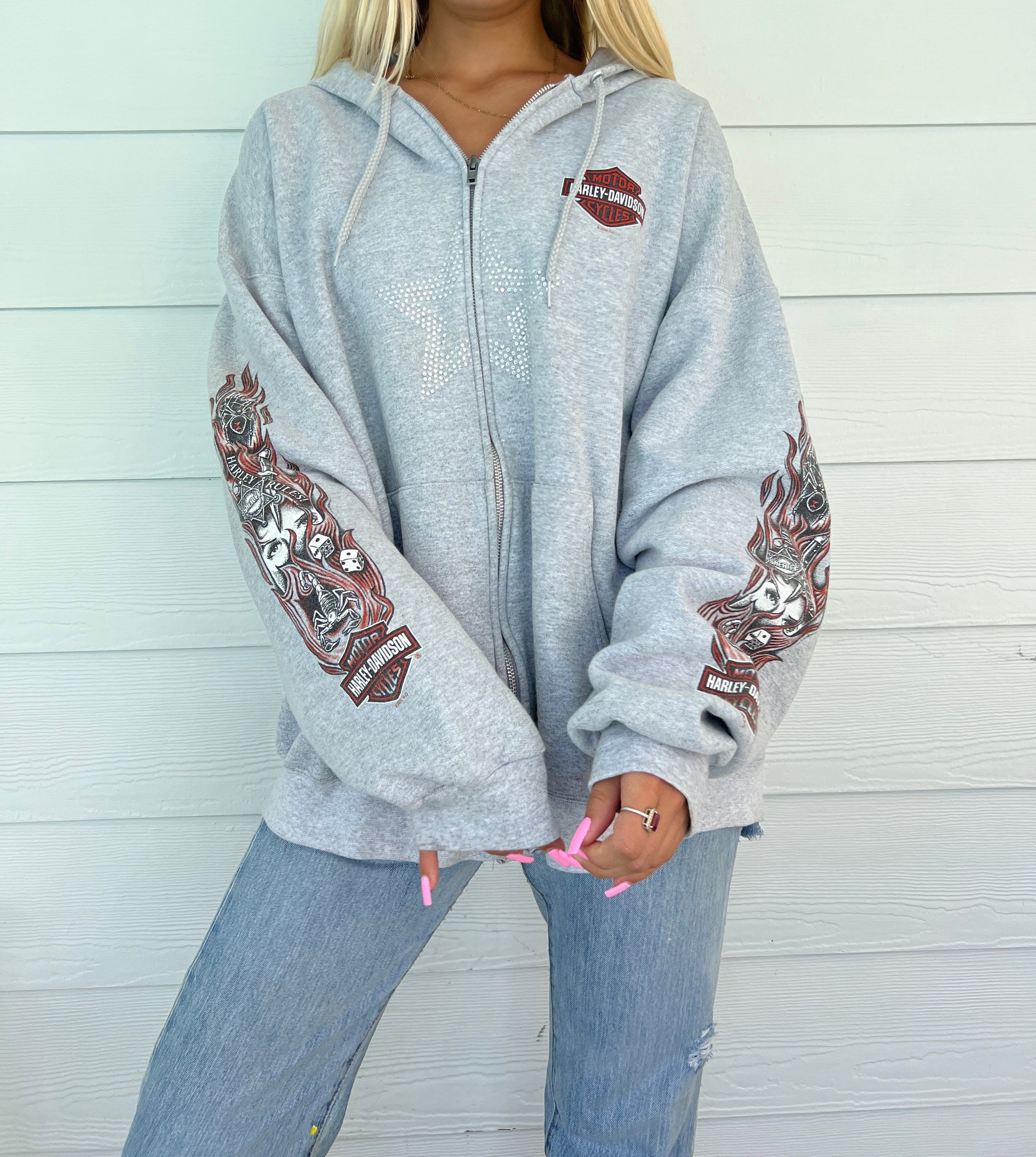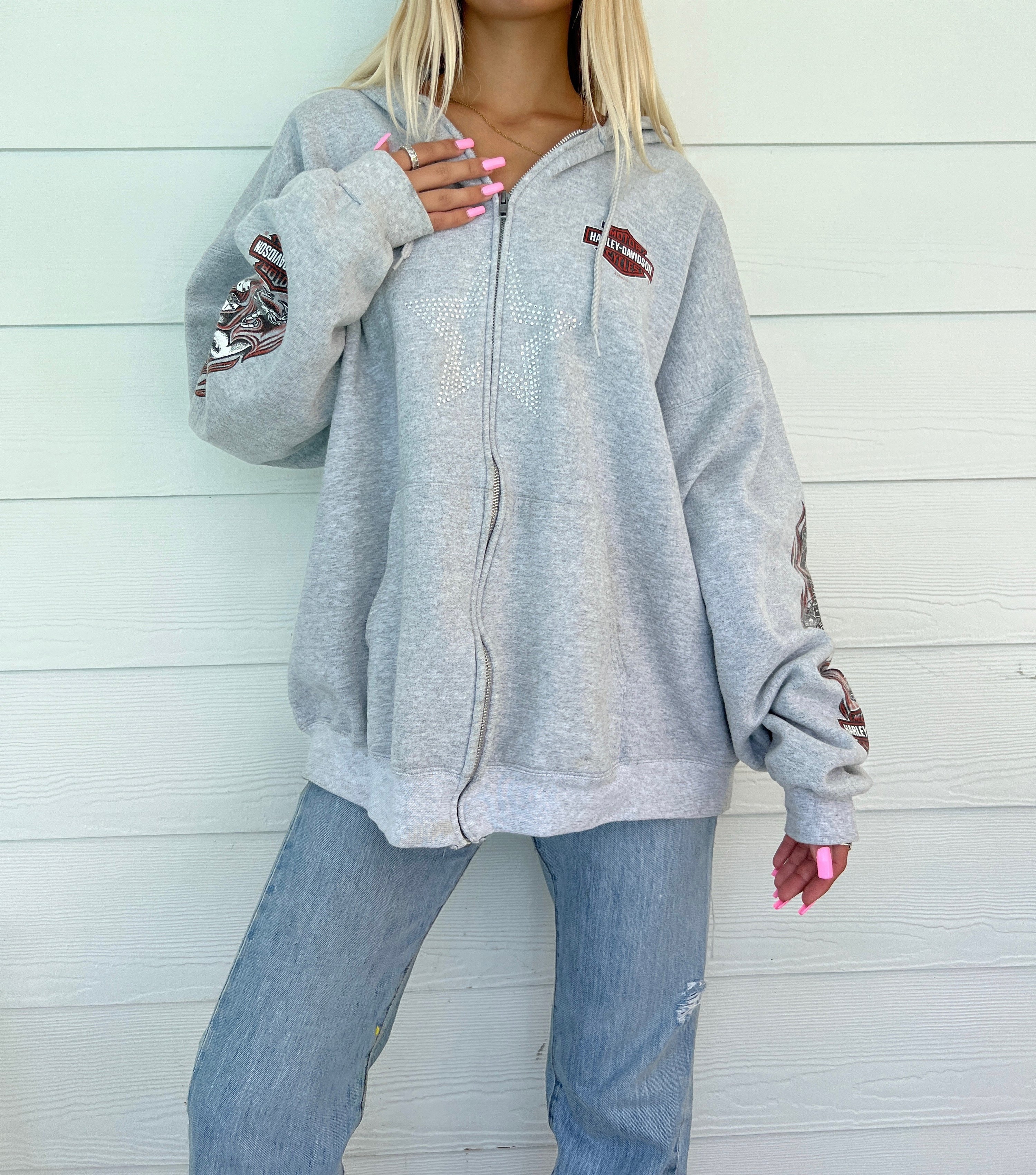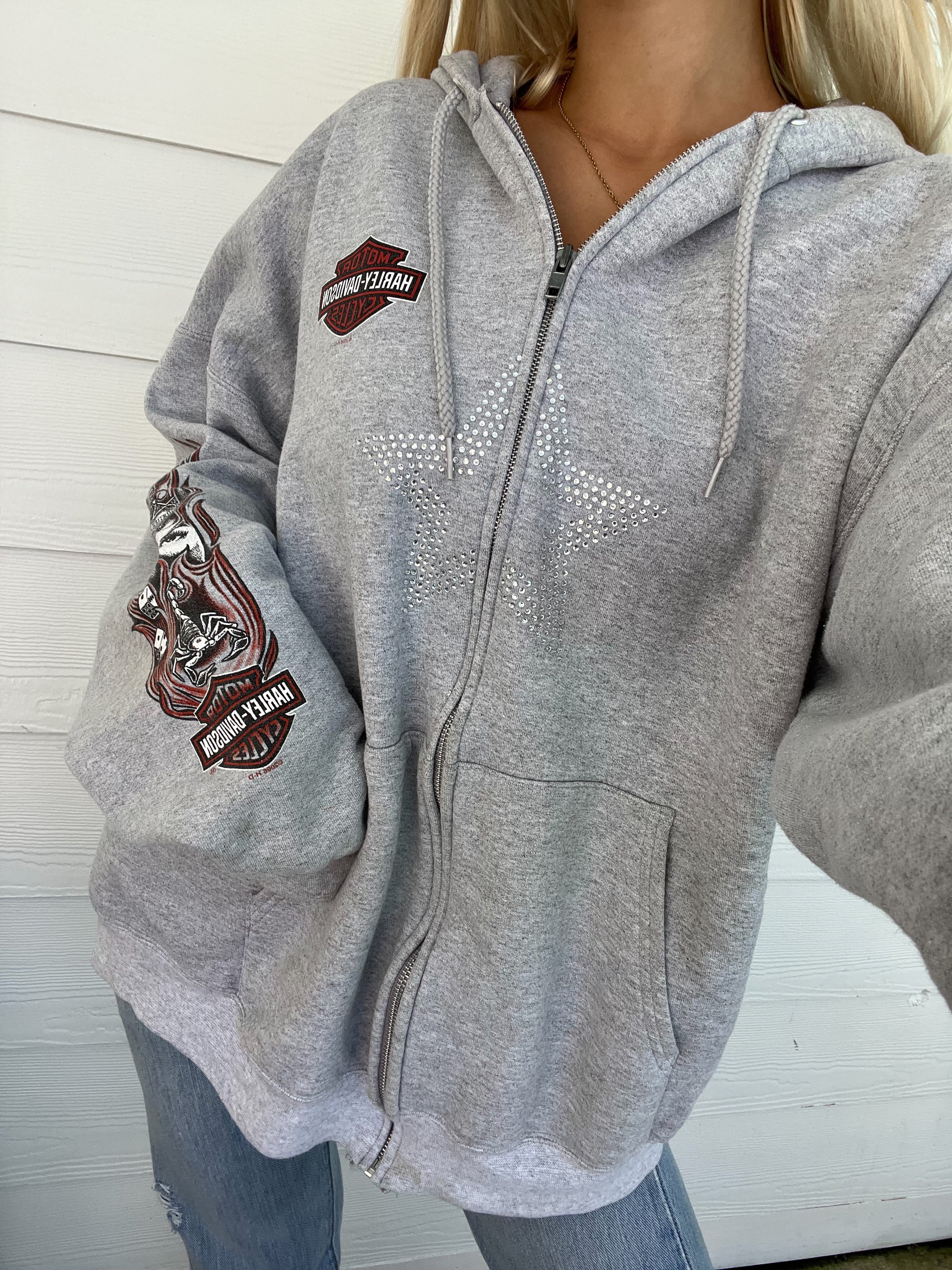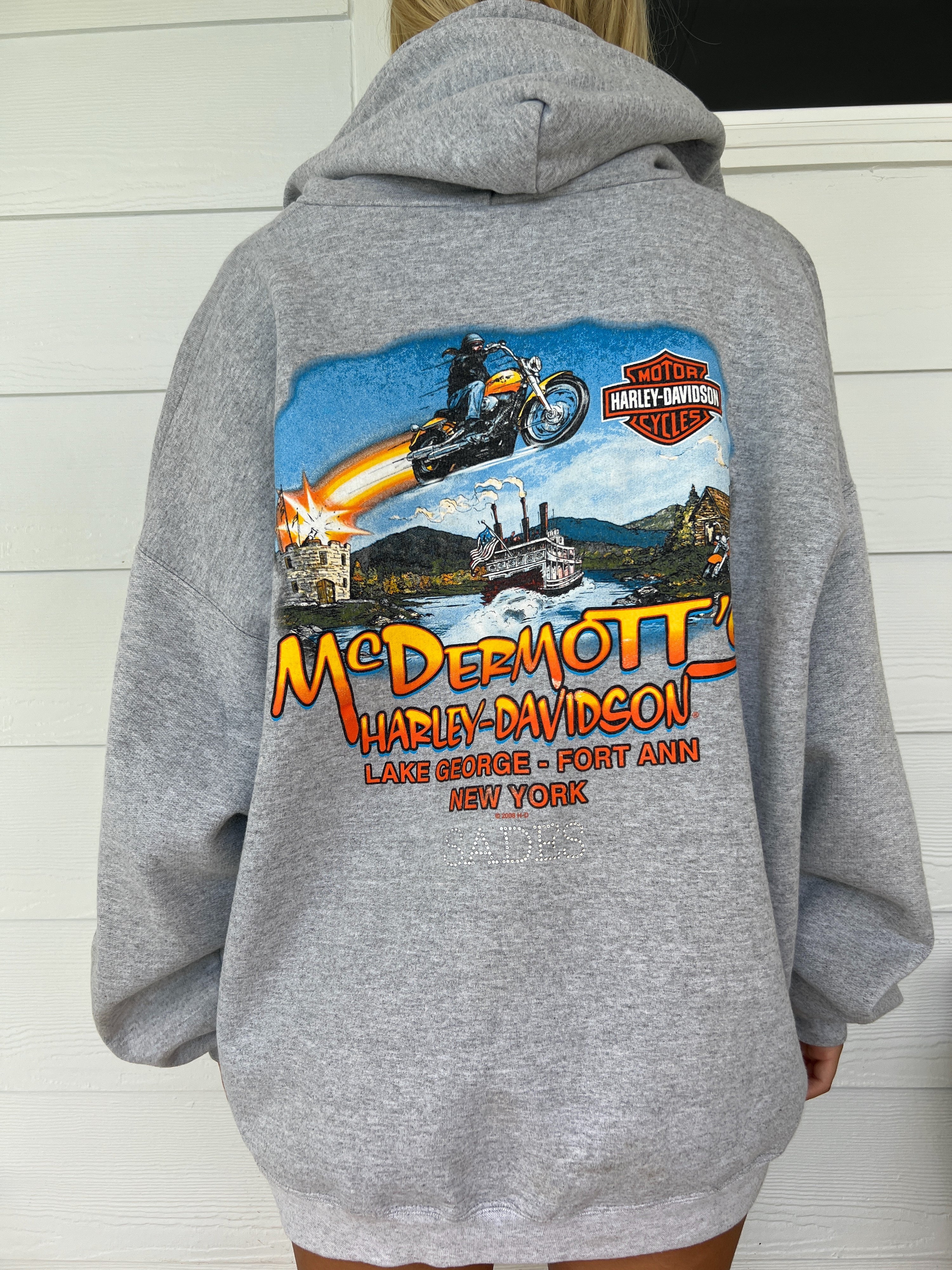 VINTAGE HARLEY RHINESTONE STAR ZIP UP
One of a kind Harley zip up with dice and flame graphic on sleeves  and rhinestone star logo on front.
Back of zip-up is Harley graphic and New York.
Each piece is true vintage, therefore may have small stains or unique imperfections that enhance its individual character.

Only 1 in stock!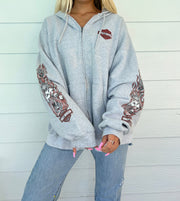 VINTAGE HARLEY RHINESTONE STAR ZIP UP