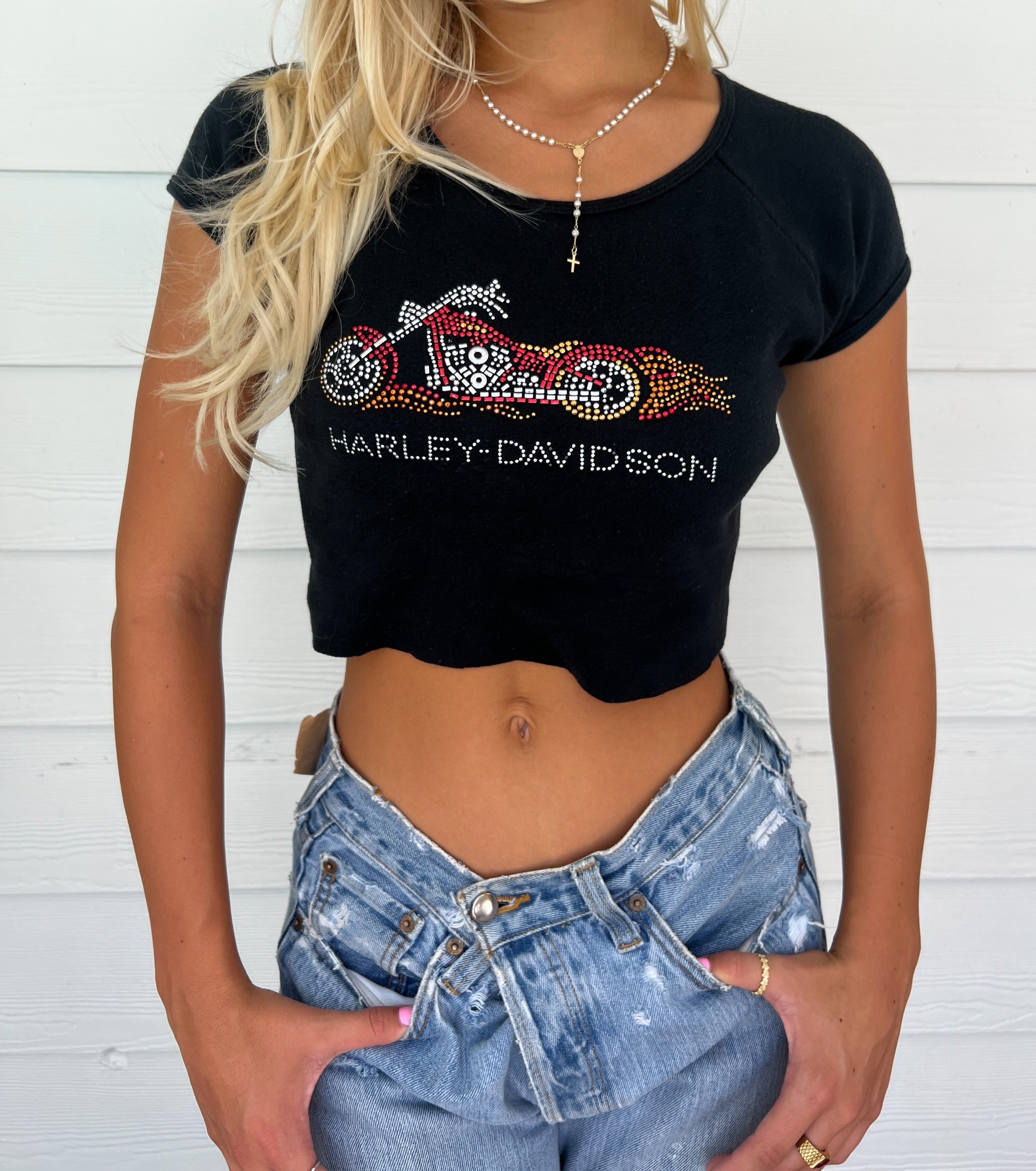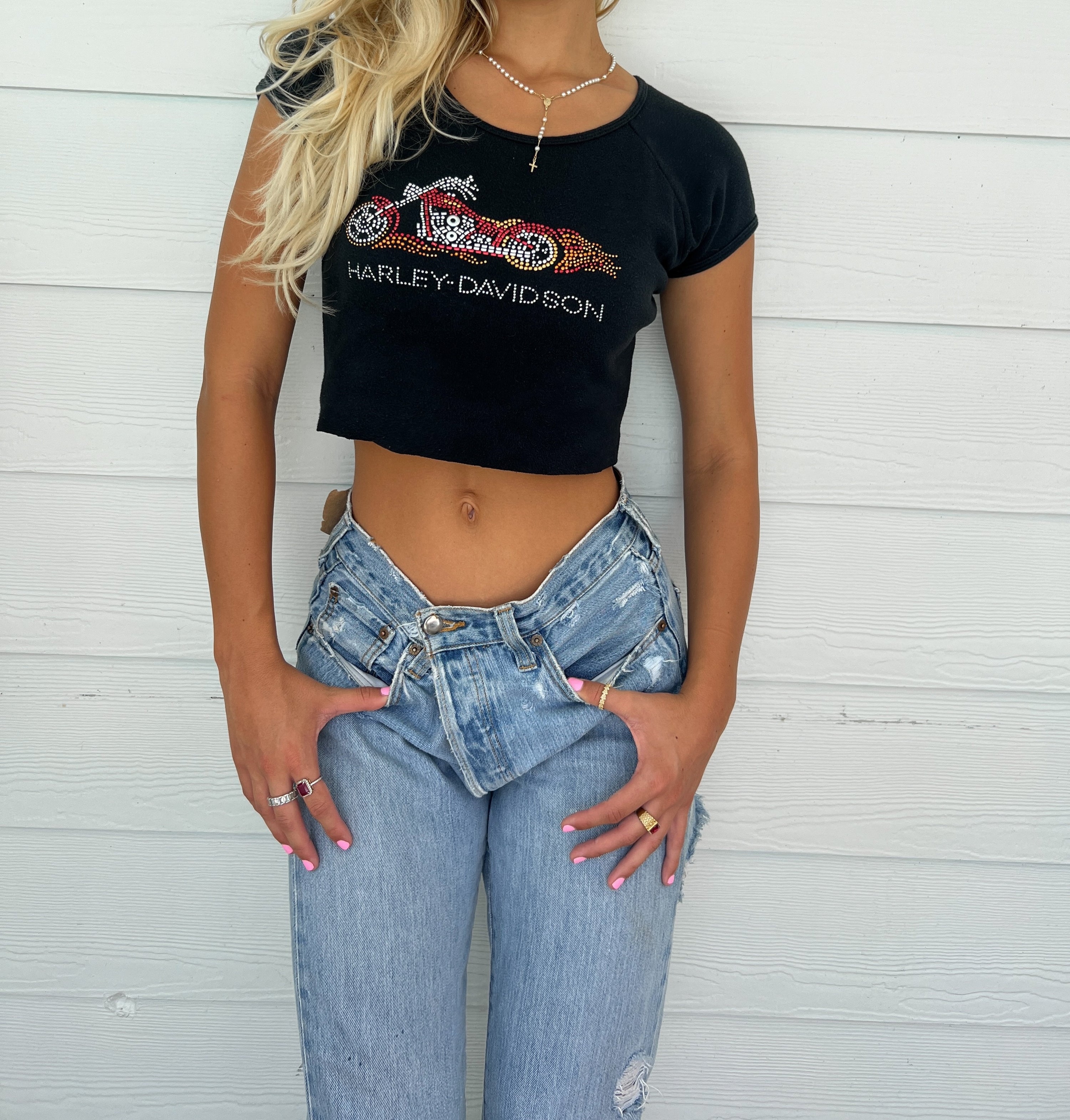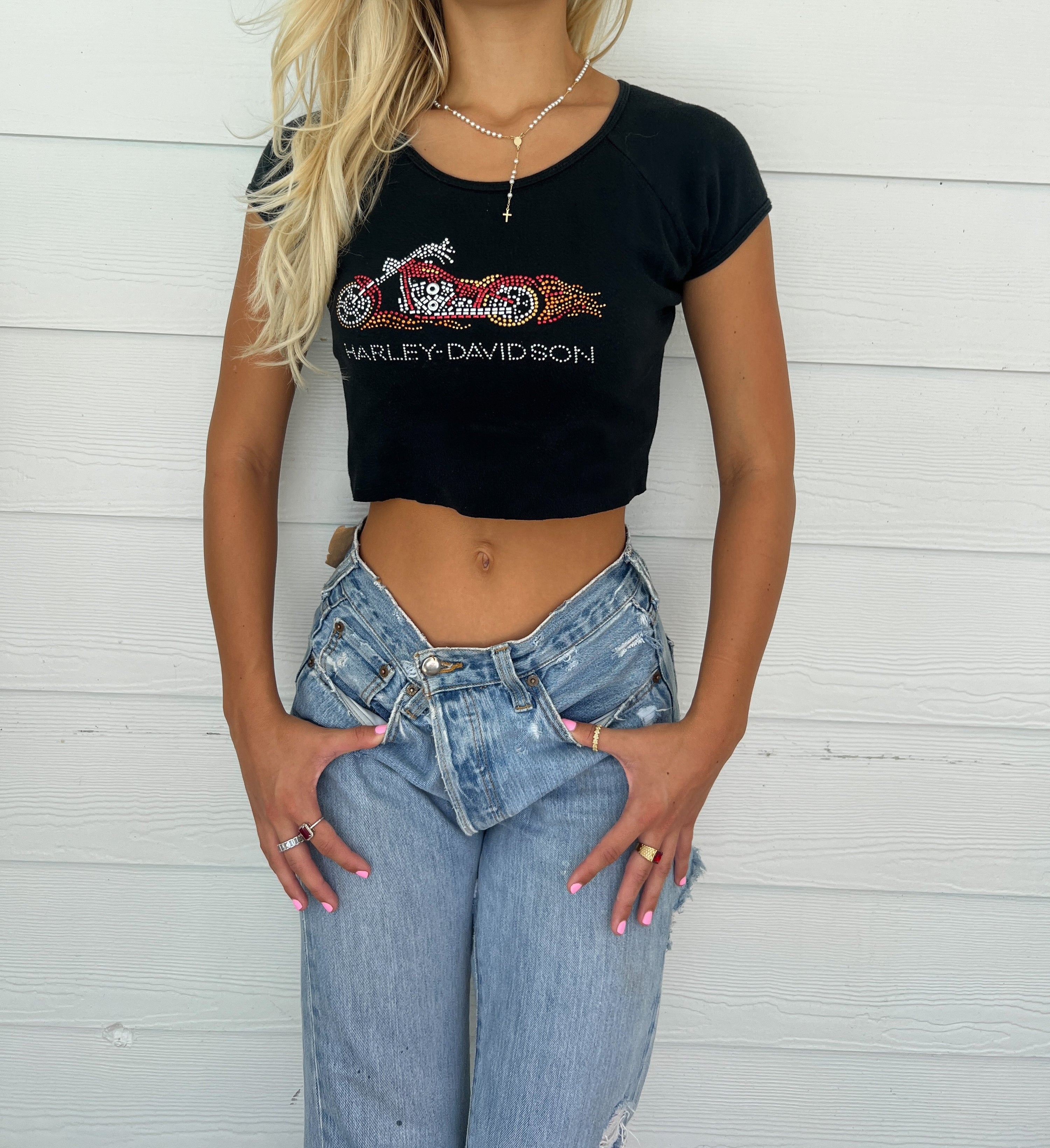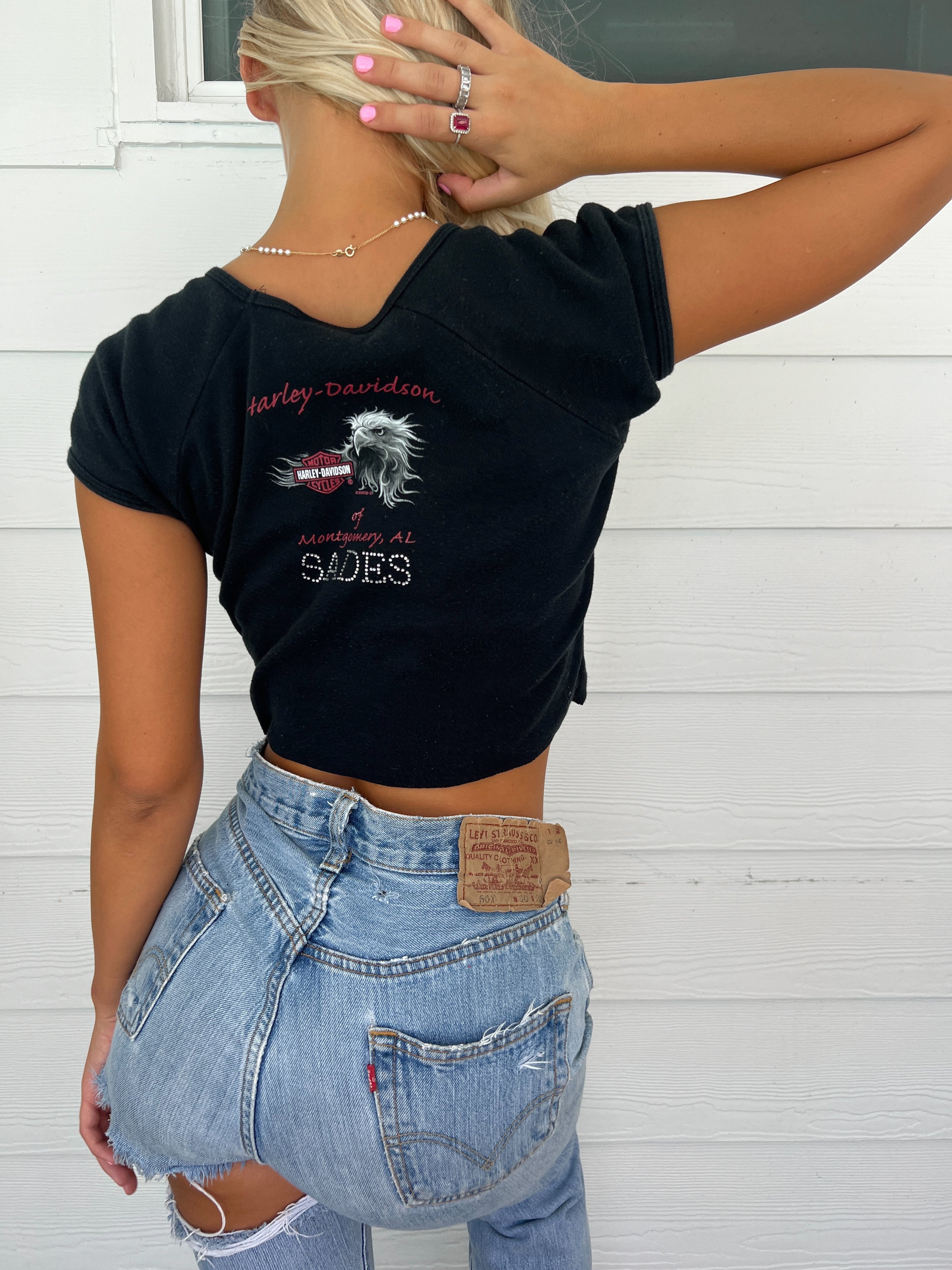 VINTAHE HARLEY RHINESTONE MOTORCYCLE TOP
Harley top with rhinestone embellished motorcycle on front - the perfect airy & stylish top to throw on over a bikini or just for everyday wear.

Back of top features rhinestone SADES logo.
Tag says size medium but has been tailored to a fitted small.

Only 1 in stock!
VINTAHE HARLEY RHINESTONE MOTORCYCLE TOP